Gardening can take a toll on your hands and skin but, just because you garden doesn't mean you can't have soft groomed hands! Use these tips to help fight getting tough grungy gardener's hands. Read below to find out how to receive a pair of FREE gloves!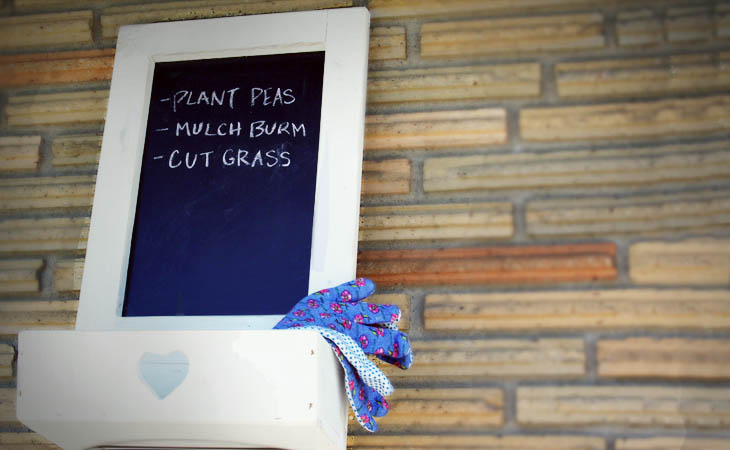 (Source: Willard & May, Photo Credit: Stephanie Osiecki)
TIPS
1. One of the most simple and obvious solutions would be to wear gardening gloves as much as you can. Sounds simple right? Well not necessarily. You might think oh "I'll just do this quick little thing without gloves" and before you know it, you just weeded your entire garden without gloves. Your hands hate you at this point. Also, if you aren't wearing the proper gloves it can affect your hands as well. Choosing the right glove for the right project is crucial to maintain your gloves and your hands. So make sure to have a pair for different types of gardening.
Thin pair: use for weeding, transplanting, and harvesting. Find gloves as close to being bare skinned as possible with your hands being protected. With these you are able to feel what you are doing.
Thick pair: use for heavy duty tasks
Make sure to take care of your gloves so they can last as long as possible. Keep them stored and out of the rain when not in use.
If you make a purchase of $15 or more at Willard & May receive a pair of FREE GLOVES & 1 PACK of TULIP BULBS!

(Colors of gloves may vary: pink, lime green, or blue)
2. Not only just wash your hand well but make sure to use a nail brush. That's what they are there for! Use it to get out all that dirt under your nails and gently brush off any dirt on your hands so it won't dry and crack on you. To make it easier to clean make sure you keep your nails short. Short nails are easier to clean and less likely to snag. Just a warning, wearing nail polish while gardening will most likely chip so don't go out and get a manicure and then that same day go gardening. Get all your gardening done and then treat yourself once it's all finished!
3. Exfoliate and moisturize! We all know that we should always keep moisturized, especially when you garden to get rid of all your dry skin and cracks. Here at Willard & May we like to use our Gardeners Bar Soap! It contains pumice to make cleaning off tough dirt after a long day in the garden a cinch! The natural vegetable oil will help keep your skin hydrated. It also acts as an antibacterial. It contains: natural coconut oil, palm kernel oil, pumice stone, glycerin, and tetrasodium.
(Source: Willard & May)
DON'T FORGET TO GET YOUR FREE PAIR OF GLOVES!
Check out more of our great items at WillardandMay.com! Do you have any other suggestions or tips?  Let us know and comment in the section below!