The Vintage Hanging Lantern is a staff favorite here at Willard&May. Its whimsical qualities add an extra dynamic to any fairy garden. Make your fairies fly when you hang this lantern!
For this example: we added river rocks for a foundation. To add a soft quality, we put some moss over the rocks. We then arranged some mushrooms and a friendly gnome.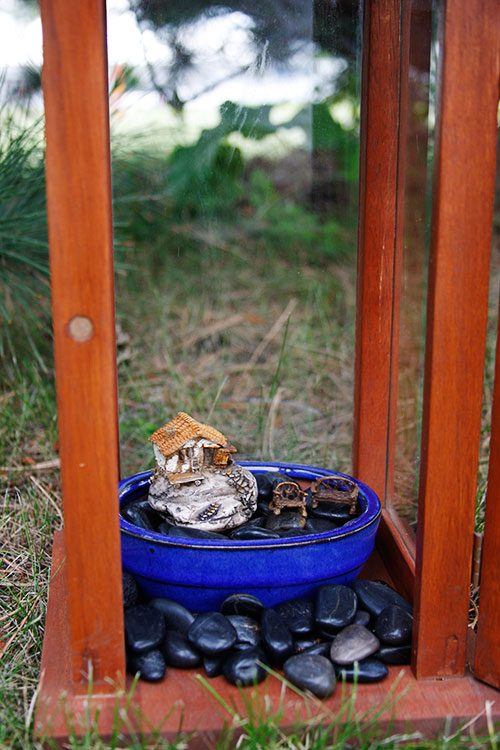 The Classic Wood Lantern makes a great starting point for a portable fairy garden. It comes in three different sizes, so you can pick which one will work best for your project!
For this example: We started with a simple, shallow blue pot for the base. We added river rocks for a nice contrast. To top it off, we placed some fun fairy garden accessories in the center of the pot. Continue reading for some awesome suggestions on what plants you can get from your local garden center for your fairy garden!
Above are the different sizes the wood lantern comes in. You can create a simple garden with a fairy or two or add a classic look to your outdoor living space. These lanterns have doors to allow ease of use.
If you are looking for some greenery to add to your garden, below are a couple of suggestions from our resident horticulturist:
Nerve Plant (Fittonia)
Golden Clubmoss
Air Plant
Miniature Ferns
Baby Tears (Soleirolia)
Let your creativity flow with these fun DIY fairy garden lanterns!