Summer's almost over, but don't let that stop you from celebrating outdoors while it's still amazingly nice out! So now you are asking what you can celebrate… here are a few ideas:  kids going back to school, back to semi-normal routines, football season, new episodes of your favorite shows starting back up – really you can find a number of reasons to just celebrate the good ol' life you have.
So now that you will be celebrating something this weekend, here is a quick way to spruce up the decor on your patio. Check out these cute little ombre cranes that float along garland that we came across from the blog Camille Styles. She includes easy diy instructions on how to craft up these little beauties and you don't need an art major to do so!
You'll need these few basic supplies to get going, but head on over to her blog for the complete step by step instructions and helpful photo! Supplies:Origami Paper, scissors, needle, clear wire, crimp beads, and a pliers.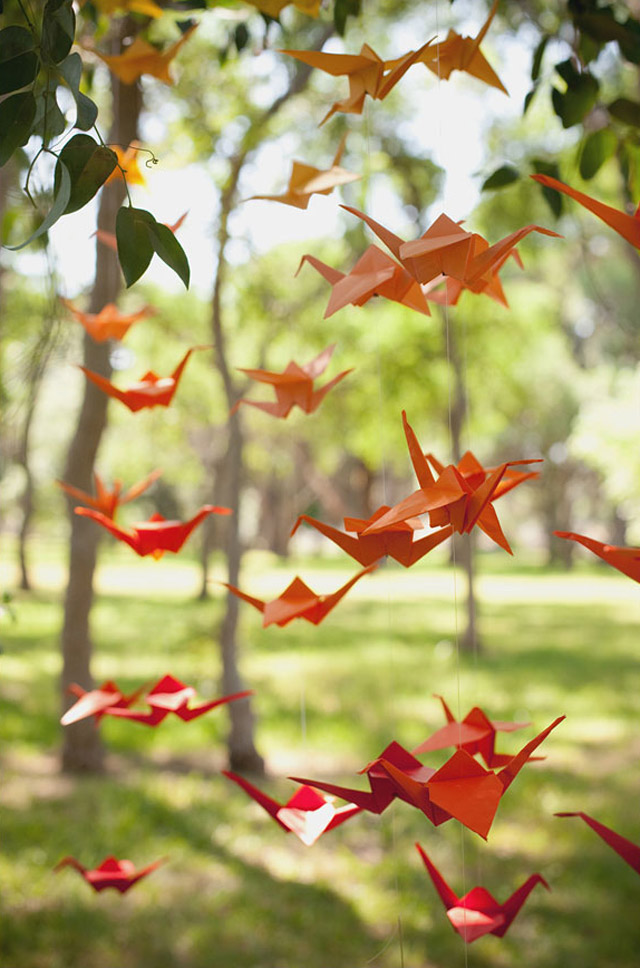 (Photo Source: Camille Styles)
Let us know what you'll be celebrating in the comments below – Happy Weekend!