It's never too cold to grow herbs indoors! Even temperatures that reach -8 degrees F like we experienced in WI this week can't stop you!  Growing herbs indoors during the winter is not only convenient for adding a special touch to your kitchen creations but also is a great way to help keep your spirits high during the winter months – who doesn't enjoy some fresh basil or oregano?
You know what else will keep your spirits high? Doing a fun and easy weekend DIY project! How about some chalkboard painted pots to grow these tasty herbs in? Wouldn't these look great along a kitchen windowsill? The Weekend Homemaker has a great little DIY project on her blog that shows you step by step how to create this project. The only thing that you might need to do differently is start these herbs from seed since most nurseries won't have these in plant form quite yet this season. Head on over to her blog for the full DIY instructions! (P.S. Chalkboard paint can be purchased at just about any big box home improvement store (Home Depot, Lowes, Menards). Just look in the aisle by the spray paint!)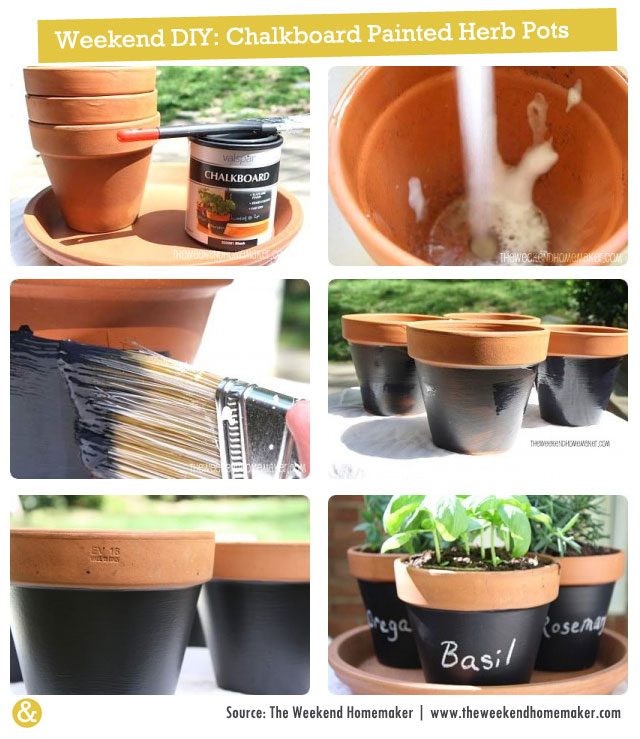 Does anyone else have a fun weekend project ahead of them?
Happy Weekend!