Now that spring is making its appearance, we are sure most of you can't wait to get your hands in the dirt or grill out for the first time. Now that daylight savings has past and we've all recouped from springing forward, it gives us the perfect amount of sunlight to be able to do a few things outdoors after work, before it gets too dark out.
And for us, spring also means new items for our Willard & May Outdoor Living Store! We're excited to share with you our favorites that will inspire you to get out and garden with a potting bench, have a family fire with a chimenea, or welcome your new neighbors over with a cheerful doormat. Check out our favorites below and be sure to browse around our site for more new items!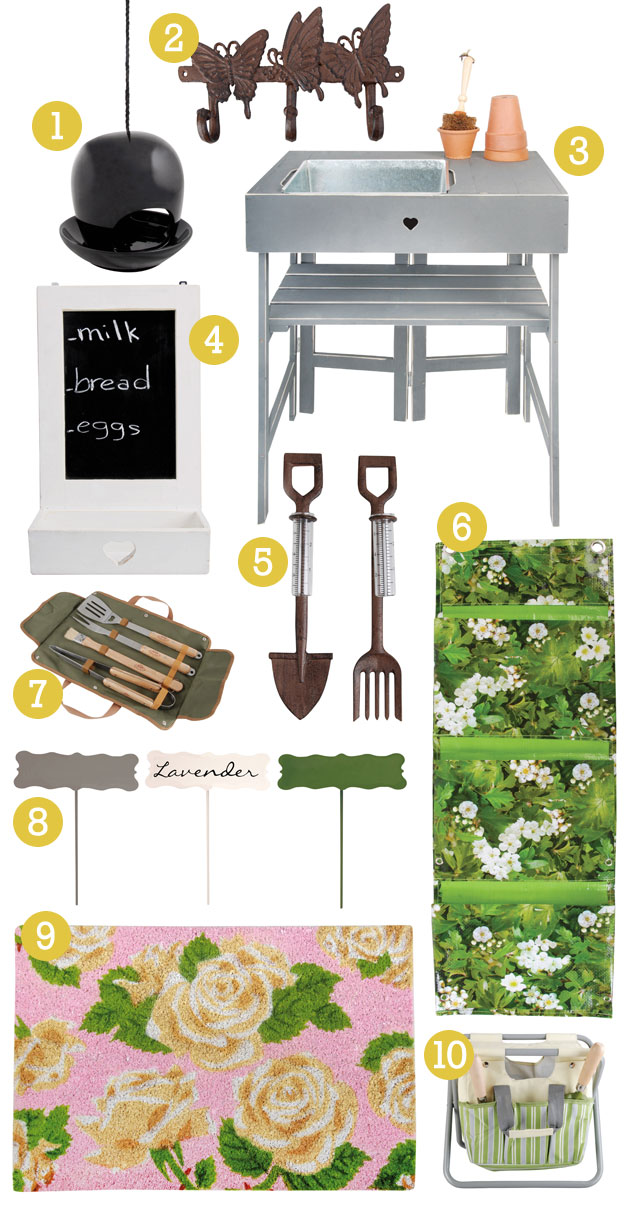 1. Modern Bird Feeder 2. Decorative Butterfly Hook 3. Potting Table 4. Garden Chalkboard Sign 5. Spade and Pitch Fork Water Gauge 6. Vertical Planter 7. Grilling Set 8. Plant Markers 9. Rose Doormat 10. Gardening Stool & Tool Set
Plus, check out our new selection of Garden Chimeneas! This season we are featuring four different styles in which each can be taken apart and made into two pieces + each comes with a metal stand. The pieces easily fit inside each other which helps with shipping and storage. Since it can be shipped in a smaller box, we bounce our shipping costs savings back to you by discounting the price on these new varieties! Plus, if you need to store it over the winter, it will take up less space.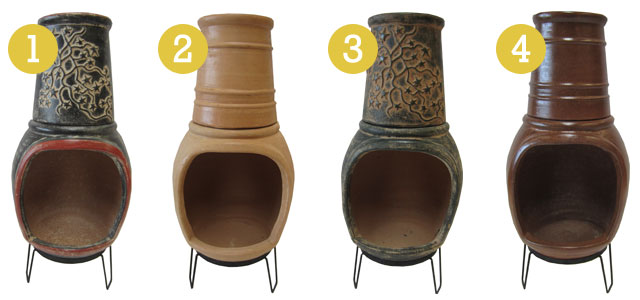 1. Black Ivy Chimenea 2. Copper Ribbed Chimenea 3. Green Ivy Chimenea 4. Toscano Ribbed Chimenea