Find out what you need to be doing in your garden once the harvest has ended! Use these tips to help your fall gardening and cleanup a breeze! Also, check out our garden tools to assist you!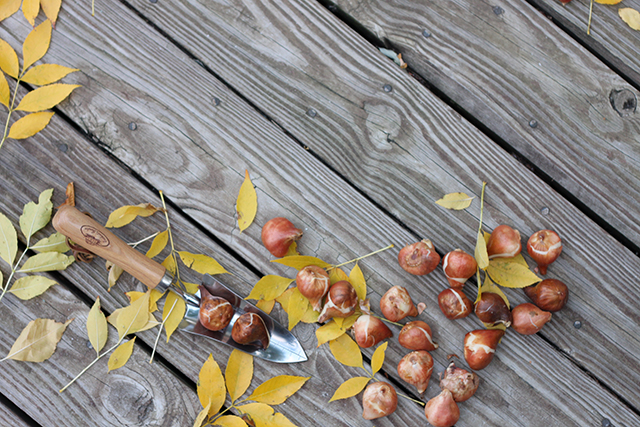 Tips:
Water! Give all your plants a good drink so it can last them through the winter
Shop for fall planted flower bulbs: Tulip World
If you have deer or rabbits eating your plants & flowers, try out animal repellent or deer netting; or plant things that animal pests don't eat, such as: daffodils, siberian squill, and fritillaria
Remove all rotten fruit and debris from the ground – infestations last through winter
Leave dried flowers, ornamental grasses, & seed heads to provide food for birds in flower beds & borders. Rake the leaves as needed but keep it off the grass as it can suffocate it
Mulch to maintain soil quality and protect perennials from frost, using weeds (with not seeds), cocoa hulls, grass clippings, leaves, & straw.
Dig up and store indoors any tender bulbs, such as gladiolus, cannas, dahlias, and caladiums, that you want to store over the winter and re-plant next spring.
Empty all pots and store indoors for the winter, even plastic containers can crack and clay pots can shatter
Plant shrubs and evergreens
Till your soil for next year
Clean tool blades with vegetable oil and handles with sandpaper
Happy Fall!