We know the birds have been back a few weeks now, but isn't it just wonderful when they begin to grace your backyard again. We love to hear all their chirping, singing and fluttering about near our windows. We even have a goose we've nicknamed "Gazer" (short for Stargazer) that tends to visit our office weekly.
If you are looking for more ways to attract birds to your backyard, we have some solutions for you! Check out these birding products from Willard & May, including this dual sided feeder we did a mini photo shoot with: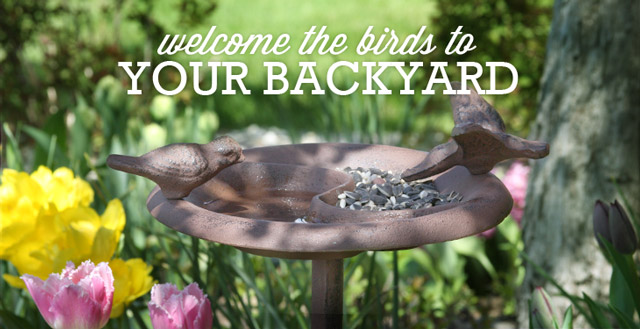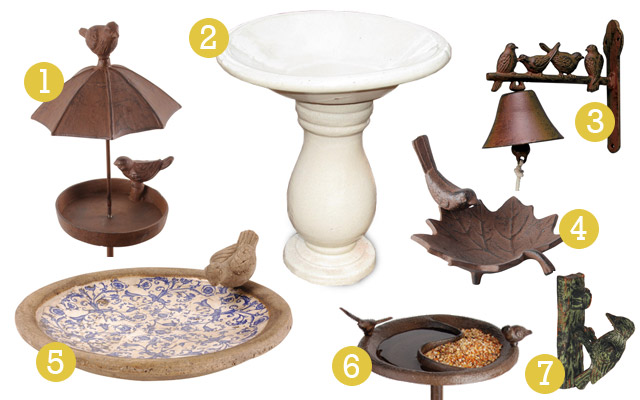 (1. Bird Feeder with Umbrella 2. Ceramic Bird Bath 3. Cast Iron Bell with Birds 4. Maple Leaf Bird Bath 5. Blue Aged Ceramic Bird Bath 6. Decorative Bird Bath and Feeder on Stand 7. Woodpecker Bird Knocker)
These also make great gifts for Mother's Day – which isn't too far away!