After getting an unusual dose of summer weather this spring and if you are anything like us – you are itching to plant some fun annuals to bring some color into your life! Though for us in Wisconsin it is a little bold to go to a nursery and pick out some plants due to our crazy weather, it may be perfectly fine in your area to plant away! For us who have to wait for that fun step, we can prepare for that day with this project!
We found this fun DIY Tiered Planters from the blog Positively Splendid – the possibilities to create are endless, especially when it comes to painting colors, patterns, and what you plant in them. For this project you'll need a few terra cotta planters (in 2-3 sizes), A terra cotta saucer for the largest pot, spray paint (1 or 2 colors), a polyurethane sealer, stencil (if you want to add house numbers), bricks, soil, and plants of your choosing. The steps are pretty simple, paint your pots how you'd like then apply a sealer. Then pick out your flowers. Stack the pots using the bricks, then fill in with dirt and the plants! For a step-by-step detailed instructions, refer to Positively Splendid's blog post.
Here are a few photos to show the steps: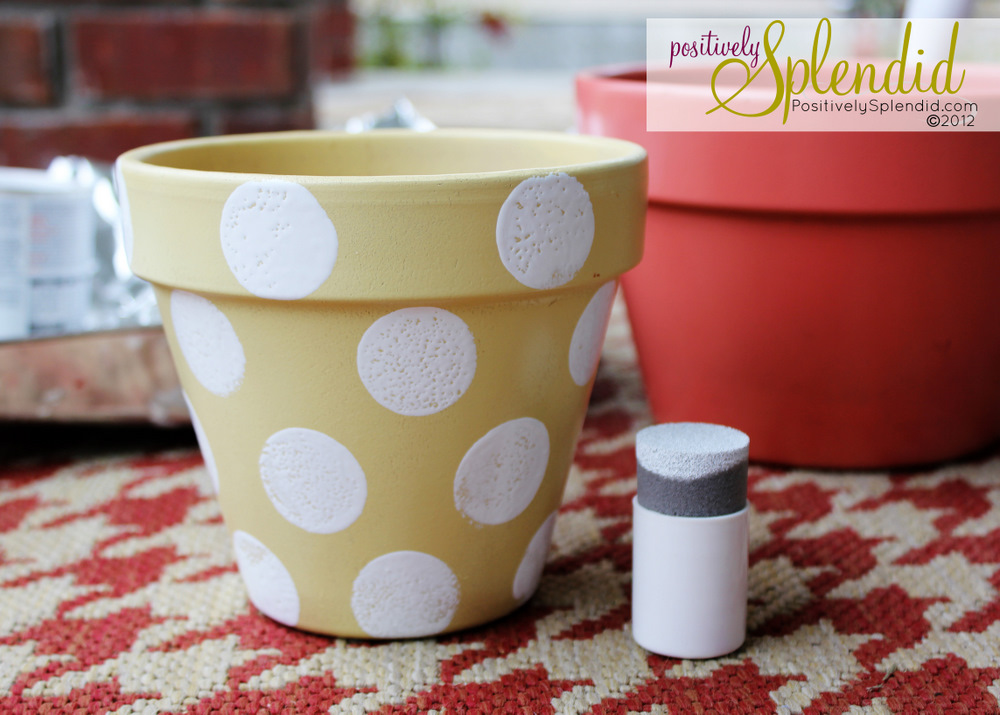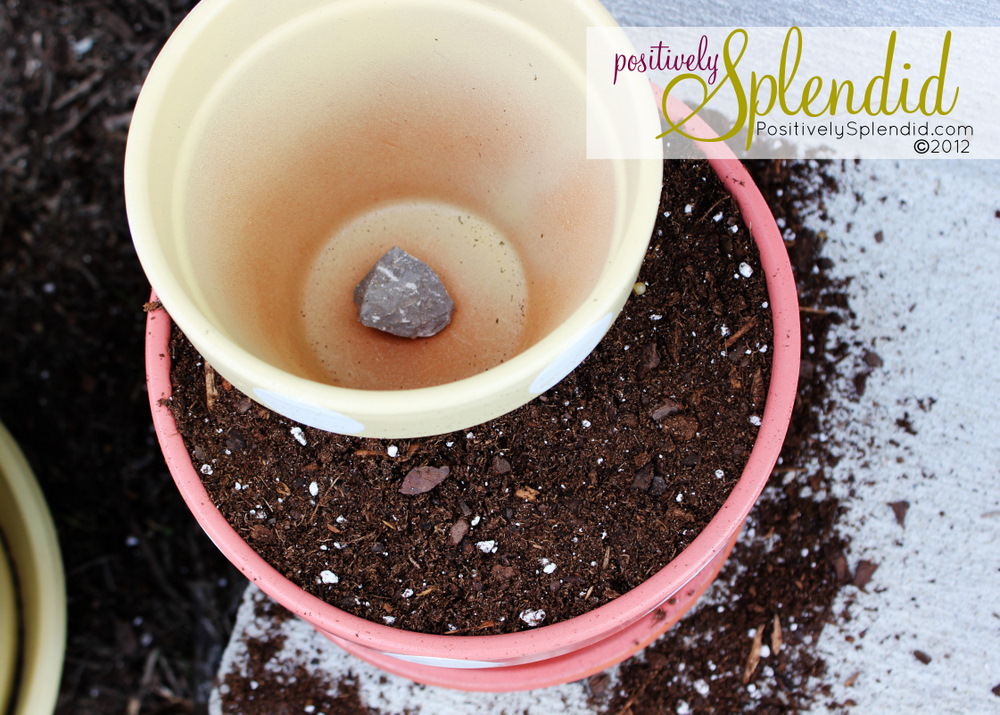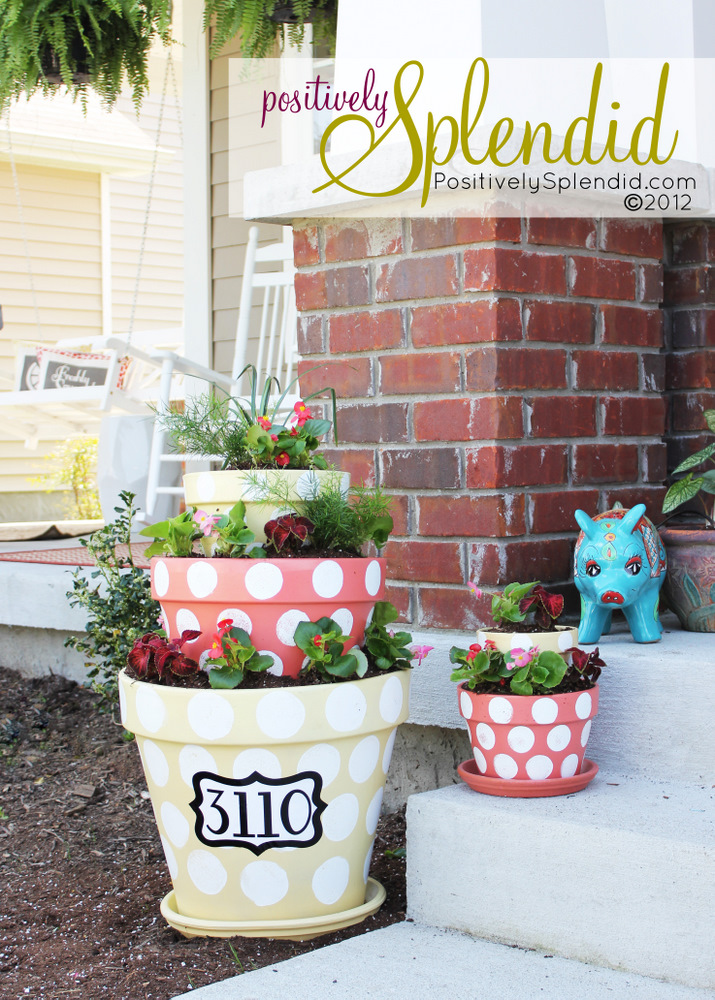 And if your house numbers are like some of ours in Wisconsin (a crazy 9 digits), you can skip the numbers, or make a cute mini version! We love the colors that were chosen for this example too: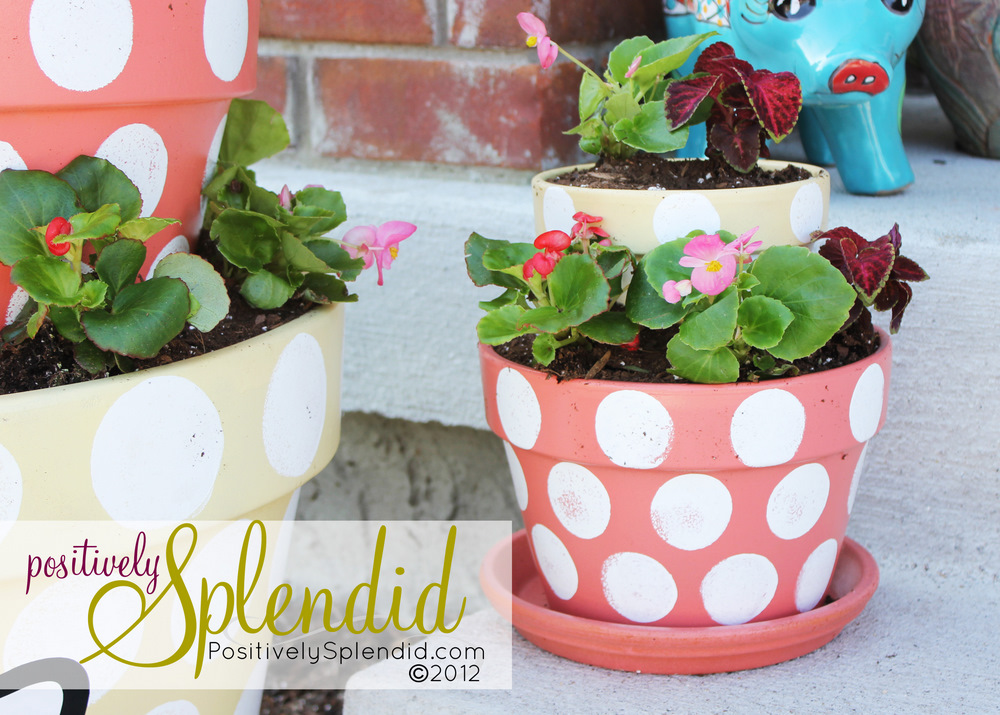 (Photo Source: Positively Splendid)
Happy Weekend – if you have DIY you'd like to share, feel free to leave us a word in the comment section below!