Calling all Low-Maintenance-Lovers: We have an idea just for you! We came across this pin on pinterest today from HGTV for painting the floor (deck, wood, cement, etc) to add the look of a rug to your outdoor space without actually having a rug! We love that they used a bright, bold color too.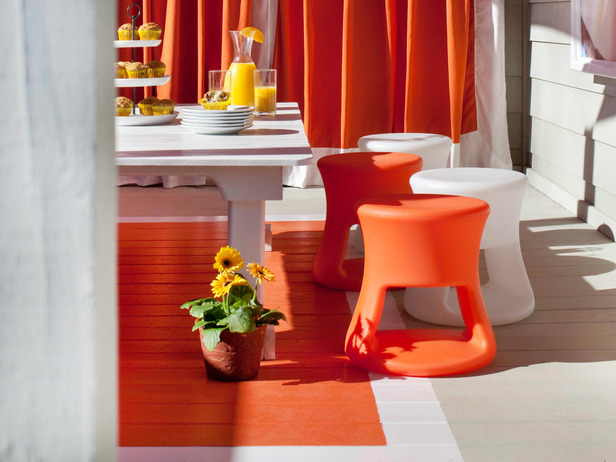 (Photo Source: HGTV)
Do you have any out-of-the-box outdoor ideas? If so, share them below!