It's official: the days are becoming warmer and longer which means summer is almost here! However, that also means the insects are again making an appearance in our backyards. Bugs, including mosquitoes, can threaten us from truly enjoying our backyards. But before you think about grabbing the bug spray, candles, and lighting up the torches, why not try using mosquito repelling plants?
By adding groups or cluster of these plants around your patio, seating areas, or entrances to your home, you can create a barrier between the bugs and yourself. Plus, all of these plants can be found at your local garden center. And just think: you won't worry about that awful deet smell following you everywhere!

1. Citronella
This grassy-like plant is a great repellent of mosquitoes. Citronella oil, which comes from this plant,  is a very commonly-used mosquito repellent and can be found in all sorts of mosquito repelling products. However, the actual plant itself has a stronger scent which works even better than the products you can find in the store. Plant this in the back of a border, or try planting in a pot with colorful annuals. Plant in a sunny area with well-drained soil for best results.

2. Catnip
Even though your cat may love it, mosquitoes hate the smell of catnip. This easy-to-grow perennial can be grown as a weed or plant. In recent studies, Catnip has been proven to be 10 times more effective in keeping the pests away. You can also crush the leaves and rub on your skin – but be careful for cats which you may attract! Plant in a sunny area.
3. Marigolds
Can't believe something so colorful and beautiful can keep mosquitoes away? This annual comes in a variety of colors and can be added to containers near your front door to keep mosquitoes from entering your home. These flowers also emit a smell that mosquitoes dislike. An extra bonus: if you are having a hard time keeping pesky insects away from your tomatoes, try planting Marigolds near them as well to ward them off. Plant in a sunny area.
4. Horsemint (aka Bee Balm)
This fast growing perennial is grown to attract butterflies and hummingbirds, but it also repels mosquitoes. This emits an odor that confuses the mosquitoes and keeps them away. Horsemint can be easily grown in both a garden and in pots to move and rearrange as you host different backyard events. Horsemint is shade tolerant and drought resistant.
5. Ageratum (aka Floss Flower)
Use Floss Flower in your rock and border gardens to add color, texture and also keep mosquitoes from biting. The mosquito repelling ingredient found in this plant is called coumarin, which is also used in other mosquito repelling products. It is not advised to crush the leaves of this plant, because it can cause irritation. Plant in full or partial sun.
Read more about these mosquito repelling plants here at Earth Easy.
Happy weekend!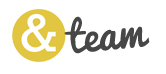 (Photo Source: 1. Wikipedia 2. Wikipedia 3. BioSurvey OU 4. Patrick Ahles 5. Wikipedia)