Not only does the color of your front door give your guests a first impression of your style and personality but so does a welcoming door mat! Door mats have a tough life, getting stepped on all the time and you may think, "Who cares? It's just going to get dirty anyways!" But that is no reason to go without one or put a less attractive one out for they serve a very important purpose and can add to the look and feel of your entryway.
Do yourself, your home and your future guests a favor and create a unique and vibrant DIY door mat! This do-it-yourself door mat comes from Lowe's Creative Ideas, a site which features an abundance projects and ideas to improve your home inside and out. Visit their website for the low-down on all the supplies, instructions, and helpful tips to create this unique door mat.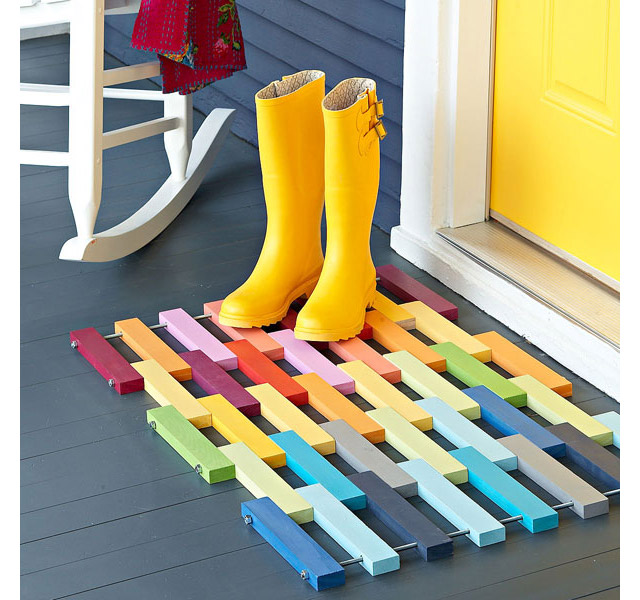 (Photo Source: Lowe's Creative Ideas)
To put our own spin on it, we'd suggest not using the entire rainbow of colors (unless that fits the style of your home), but instead pick a color scheme that matches well with your home. For color scheme ideas, visit this helpful website: design seeds. There are hundreds of options! We picked out the following: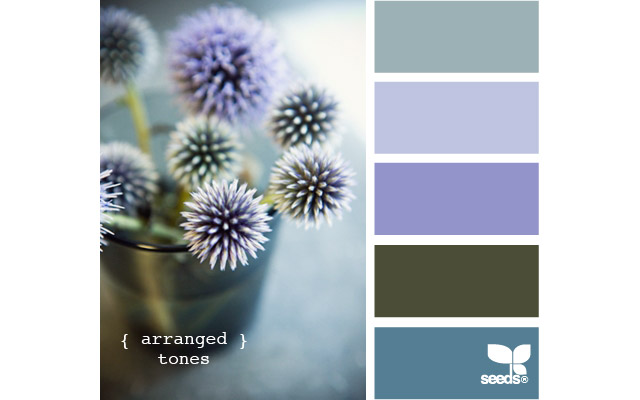 And if you are not a DIY-type of person, check out the new Door Mats that are available at Willard & May. (1. Blue Blossom Door Mat 2. Scroll Rubber Door Mat 3. Tulips Door Mat)



Happy Weekend!