Nothing is better than a fall evening – sitting next to a bonfire keeping warm. Hmmm…The smell of wood and leaves is better than any candle you could purchase. Not to mention the wonderful scent remains on your clothes reminding you of the good times. Add a few friends, some supplies for s'mores and you've got yourself a great ol' time!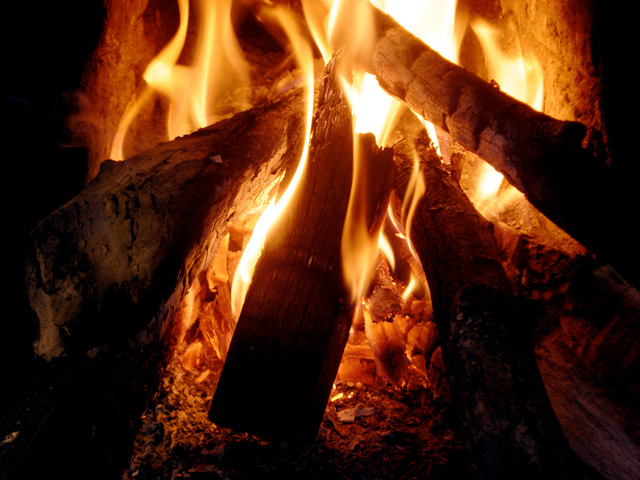 It is true: you don't have to be a boy scout in order to successfully make a bonfire, but to help upgrade your bonfire experience, use these helpful tips below.
Tips for Making the Perfect Bonfire:
Use wood logs, kindling (small sticks), and tinder (wood chips, bark, or newspaper). Gather lots of tinder, for this is what will get the fire started – you'll also want to make sure you keep it going until it lights the logs. For the complete 411 on building the structure, see this article from eHow.
To make your bonfire last longer, use woods such as hickory, oak, mesquite or pecan as these hardwoods burn longer than pine.
You can purchase technical grade chemicals online or from fire specialty stores to have your bonfire turn colors. Please remember to take precaution when using chemicals near flames. Learn more about adding color to your flames here.
S'mores are a necessity! Purchase graham crackers, marshmallows and chocolate.  Also, be sure to find poles long enough for roasting. Yum!
Turn your bonfire into a party – invite your neighbors and friends. Play bonfire games, sing favorite songs, and make sure you have lots of food!
Want to have a fancy-smancy bonfire get-together? Check out these ideas from A Beautiful Mess blog. They went all out for their bonfire and included a variety of chocolates, pre-dipped graham crackers and added fruit to their s'mores.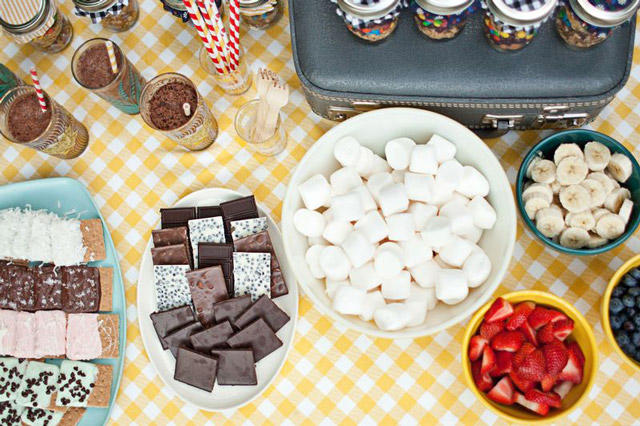 (Source: A Beautiful Mess)
Need a firepit or chimenea to save you the work and time of digging out a spot for a bonfire? Check out what's available from Willard & May in our Outdoor Heating products.
Happy Weekend!