Pumpkins aren't just for carving Jack-O-Lanterns anymore! Word on the street is you can use paint, tacks, washi tape, and more to transform your pumpkins. If you've bought your pumpkin either from a farm or the store, why not try out one of these unique and different ideas for adding a fall flare to your front porch?
Chevron Pumpkins – via My Sweet Savannah and Wit&Whistle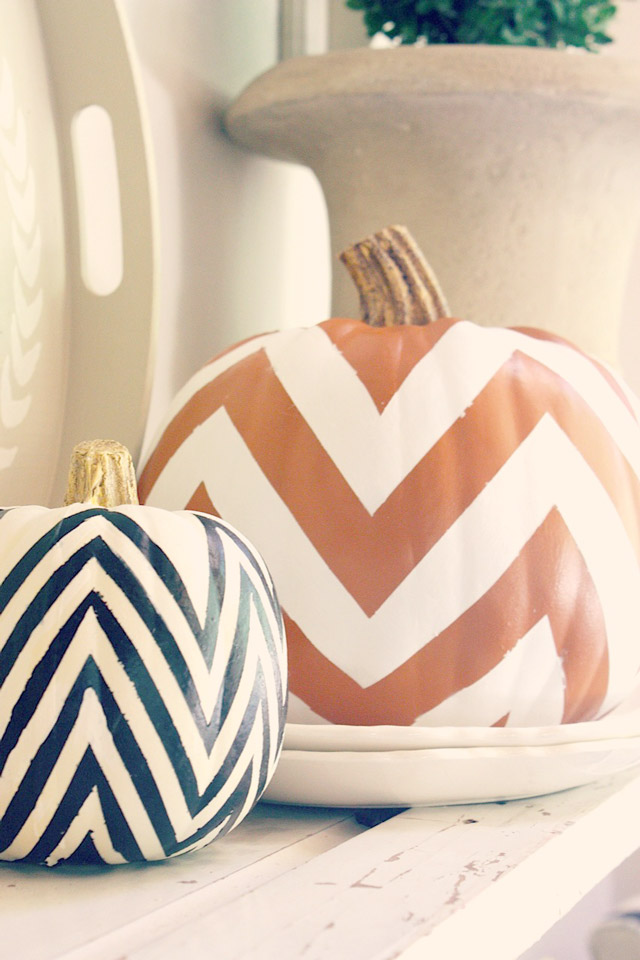 Decoupage Pumpkins – via HGTV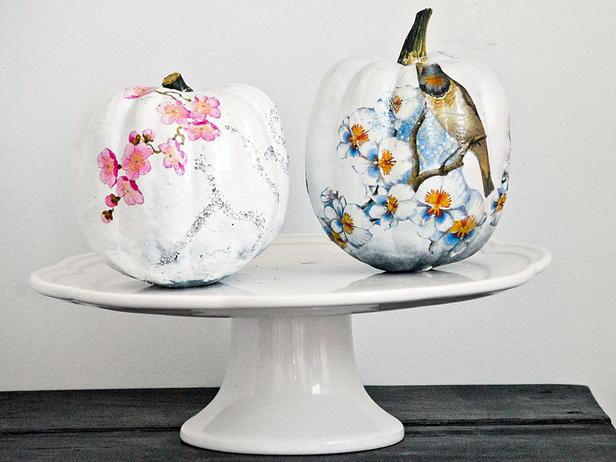 Jack-O-Lantern Totem Pole – via HGTV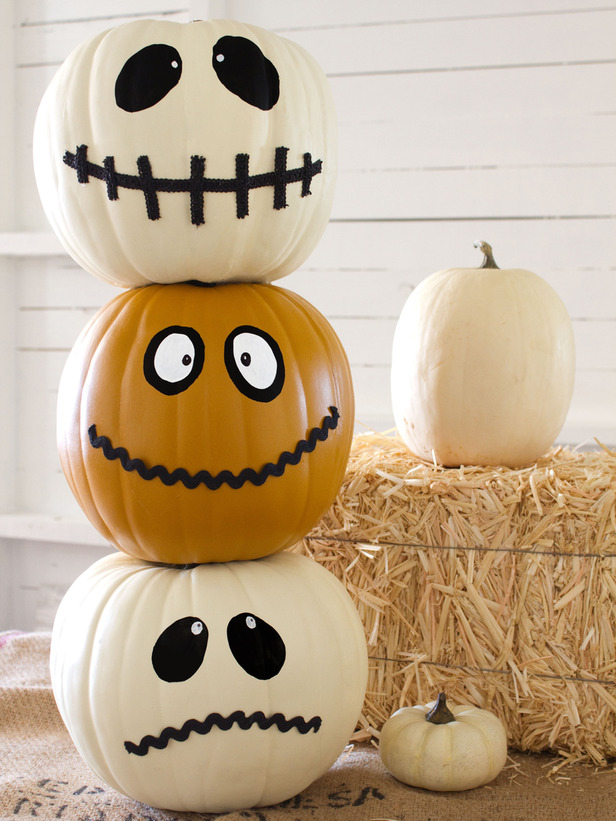 Washi Tape Pumpkins – via It's Overflowing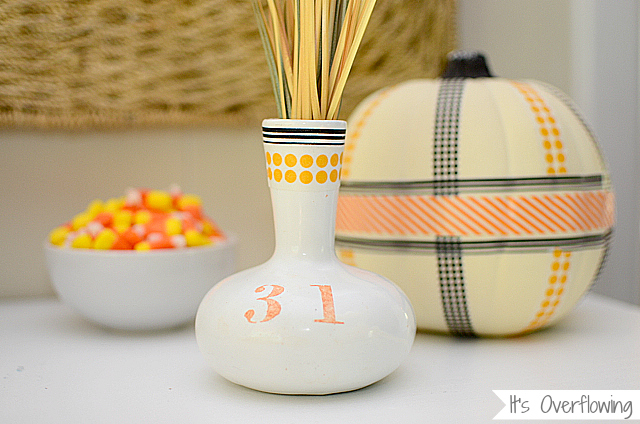 Embellished Pumpkins with Tacks – via Madigan Made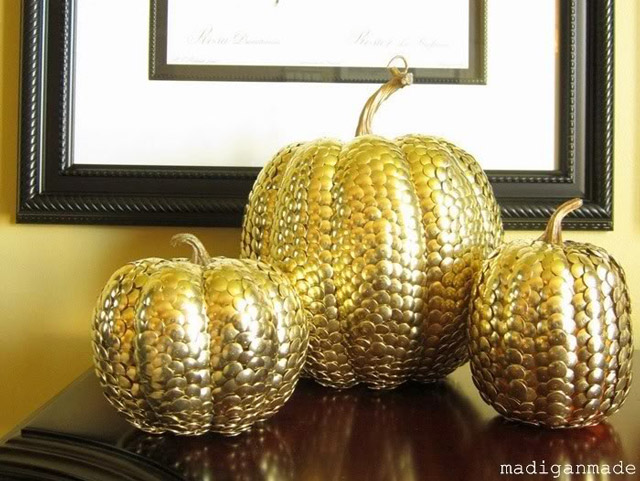 Owl Pumpkin – via Better Homes & Garden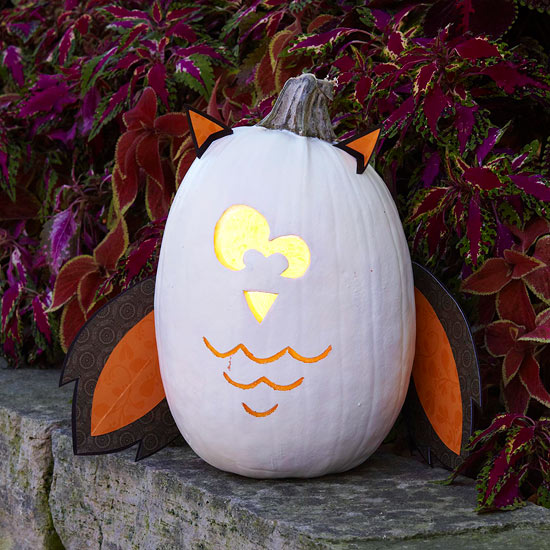 And, if you're crazy for pumpkin seeds, you can try any one of these methods after removing the seeds and pumpkin guts (for lack of a better term) and bake! This will actually help make your pumpkin rot slower as well, since it will have less of the perishable insides. Did you do something creative with your pumpkins this year? If so, share it with us below!