All that sunshine and fresh air we've been getting now that it's finally warm is probably enough motivation for you to start getting in gear to transform your front yard for spring. But whether you are lacking in the motivation part or not, you can't help admit this huge before and after really gets you thinking about what you could do with your space – especially if you've had all winter to ponder it.
Jan of the blog Green Thumb Blonde recently helped friends of hers transform their front yard. First in 2010 you can see they cut everything back, but then had to wait until 2012 to really get going – that gave them plenty of time to come up with a plan.
Jan first realized the main issue was the lack of balance due to the front door being so off centered. She formulated a plan of action that included a picked fence, stone walkways, and a ton of new plants, bushes and flowers. Check out the full before and after transformation on her blog. What a HUGE difference – we love it! 110% improvement on curb appeal!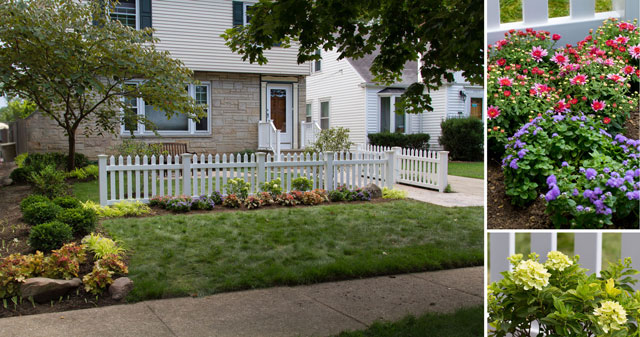 (Photos: Jan Meissner)
Have a before and after you'd like to share? Feel free to drop us a comment below!