The sound of wind chimes are amazing… If you live in the city,  it helps to break up the traffic noise. And if you live in the country or suburbs, the chimes help relax you. At this time we don't have any wind chimes for sale on Willard & May, so why not make your own? This is also a great project the kids can use their painting skills at.
We came across this unique "Summer Time Chime" made of bamboo, on the blog Michele Made Me. For this fun Weekend Do-It-Yourself project, you'll need: bamboo stakes (1 or 2), a stick from a tree, a drill (with a small drill bit), a handsaw, string, needle, acrylic paint and paintbrushes, sharpie and varnish.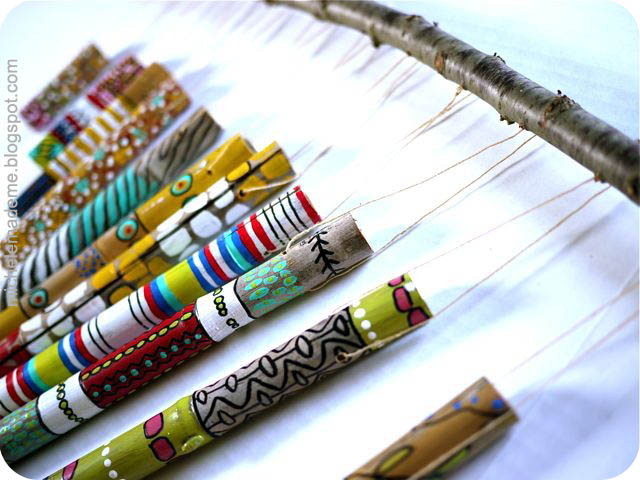 Here are the simplified steps: Saw the bamboo intro various sizes. Then you'll paint it and seal with varnish, and drill holes for attaching to the stick. Then use the string to attach each piece and hang up where it can be viewed for all to see! *We thought this also might look good as a circular chime – for this you'd need to find a round piece that you can attach the bamboo to, like a wooden hoop.
For the complete tutorial, visit Michele Made Me.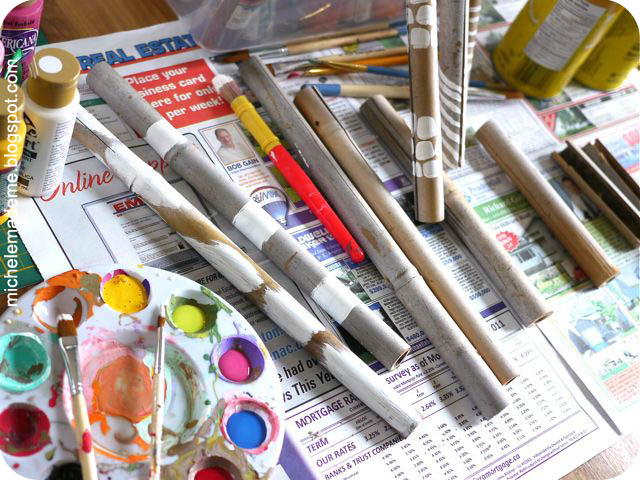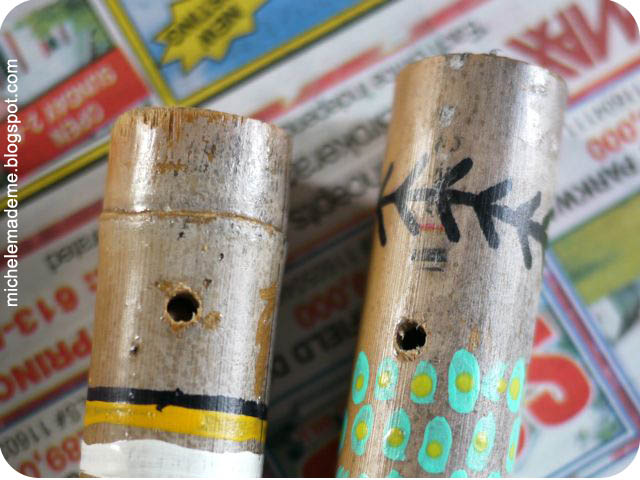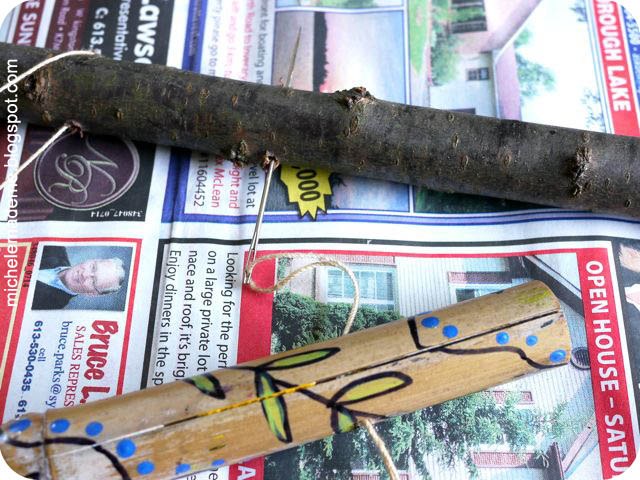 (Source: Michele Made Me)
Don't have bamboo but have other objects you think might work for a DIY wind chime? How about some old earrings, buttons, old keys, or tin cans? Check out these other wind chimes we found to help inspire you to create!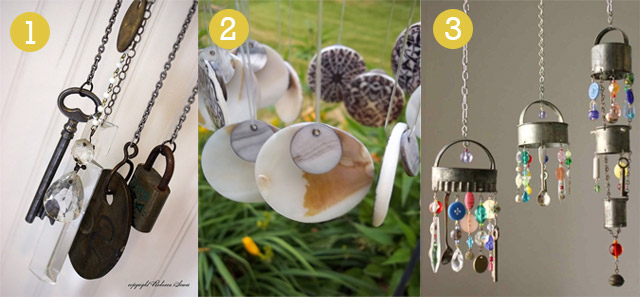 (1. Rebecca Sower 2. Ellen's Creative Passage 3. Wallace Gardens)
Happy Weekend!