If you've come to this blog, chances are you are lover of the outdoors…after all, this is intended to be an inspirational outdoor living blog! We hope this blog is satisfying your desire to be outdoors, despite the frigid temperatures or mountains of snow you are facing in your backyard. We hear you loud and clear, and we're with you!
If you were hoping to find some ideas to "scratch that garden itch" you've been facing since October, or maybe the first frost, it's your lucky day. There are numerous ways you can garden in the winter or at least prepare for your glorious spring and summer gardens.
Plan your garden
Winter is a great time to re-envision your garden. Start by heading over to Pinterest and gather inspiration for your spring and summer gardens. Make a Pinterest board with your favorite garden images that could work in your yard. Then head on over to a flower bulb or garden website and start pinning your favorite flowers and plants you'd like to add to your garden. There in one space (a pinterest board) you can see how your vision is unfolding and you've now also bookmarked your favorites for when you'd like to purchase them! This can also help you to decide what you like most and prioritize if you're working under a space or money constraint.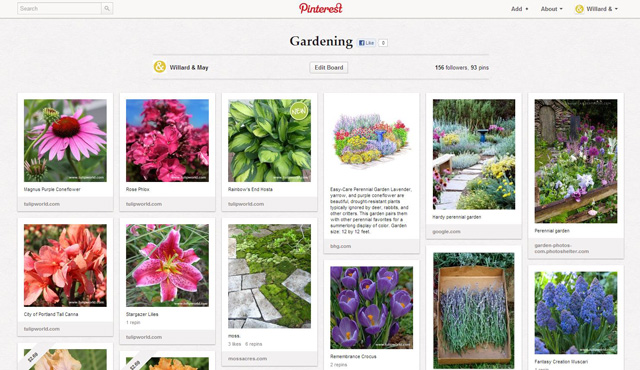 Start seedlings
Many stores and websites start selling seeds in January, so now is the time to go pick up your favorites and start them indoors. There are numerous different and easy ways you can start them, for example in old toilet paper rolls, egg trays, cloches and more. Then after the last frost, you can transplant your mature plants outdoors!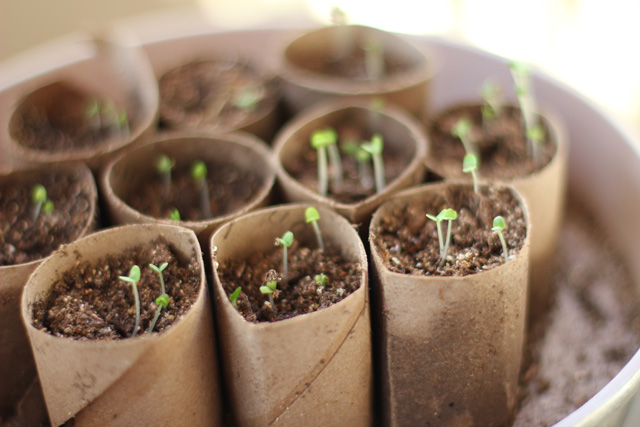 (Photo Source: Mommysavers)
Force bulbs indoors
Fall-planted bulbs (tulips, daffodils, hyacinth, etc.) can be forced to bloom earlier indoors — all you have to do is trick them! If you have fall bulbs you haven't planted, all you need to do is chill them or finish the process of chilling them. Once they have been chilled for the proper amount of weeks, move them to a warm location in your home and enjoy their beauty. For tips on forcing flower bulbs, read this guest blog post, Flower Bulb Forcing. If you'd like to purchase already chilled bulbs, visit Willard & May.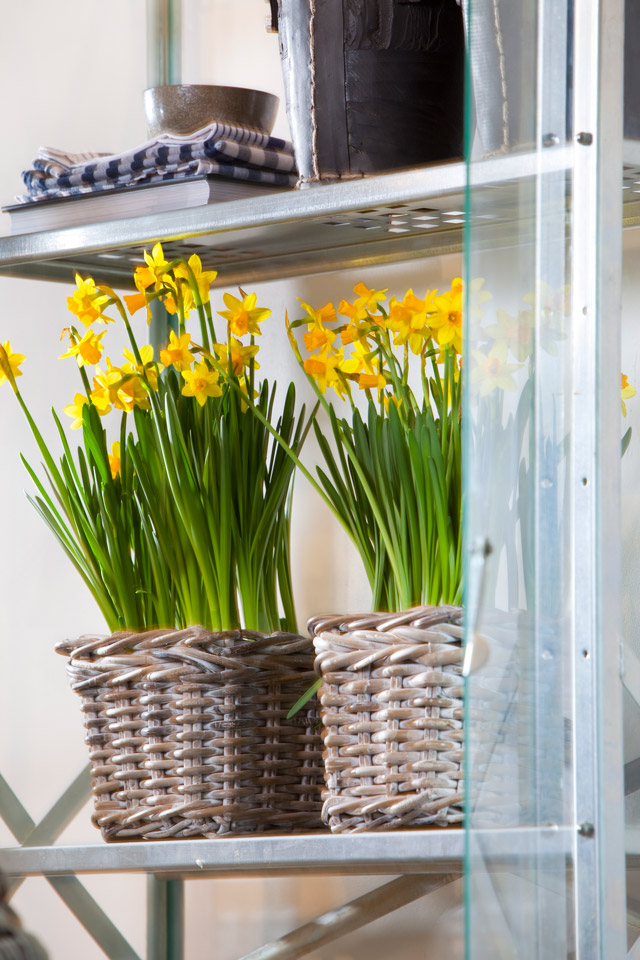 Create a Terrarium/Succulent Garden
We love succulent gardens because they are easy to grow, pretty hard to kill (bonus!) and have a whimsical feel – almost like you could find a little fairy floating around them. One of our designers thought she'd give a succulent garden a try last February, and we all agreed it was nice to showcase a little extra green in our homes or office. To read more on how to create your own Terrarium, visit this blog post titled, Weekend DIY: Indoor Garden.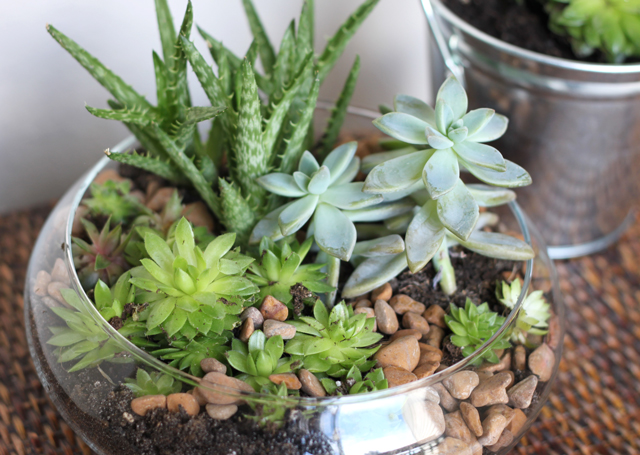 What have you been doing to "scratch your garden itch"? We'd love to hear all about it!