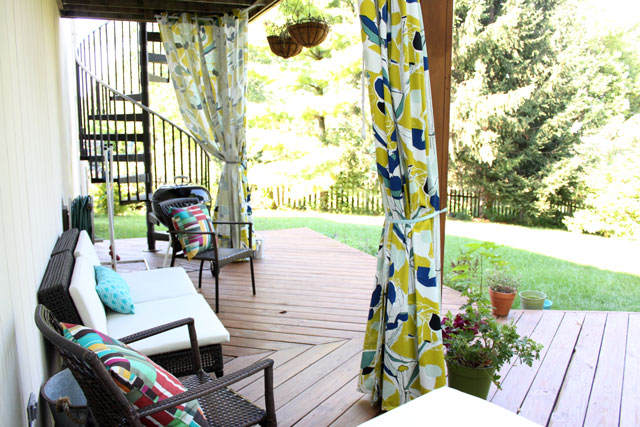 With the winter that some of us have had, it's hard to believe Memorial Day weekend is just around the corner! As long as the weather continues to cooperate and you have off work, it'll be the perfect opportunity to kick off the season of outdoor entertaining.
What's better than a warm sunny day filled with outdoor games, grilling and relaxing? A fizzy drink to sip all day long! We've rounded up some of our favorite refreshing spritzer recipes and thought we'd share… just in case you wanted to try something new at your next get together this summer.
(Source Tasty Kitchen)
Watermelon Spritzer from Tasty Kitchen
This one is great for when you have that watermelon, fruity craving!
2.5 pounds Fresh Watermelon (seedless If You Can Find It), Rind Removed And Cut Into Cubes
3 whole Lemons (seedless If You Can Find It), Juiced
2 Tablespoons Honey
2 cups Chilled Seltzer Water (more Or Less)
6 sprigs Lemon Balm Or Mint, For Garnish (optional!)
Place the watermelon, lemon juice and honey into a food processor. Process until smooth.
Strain the mixture into a large bowl, pressing the juice out of any seeds or pulp that remains in the strainer.
Pour the juice into a large pitcher and chill until you're ready to drink.
Serve with a splash of seltzer water and lemon balm or mint, if using.
Green Tea & Ginger Spritzer from Newport Natural Health
Green tea and ginger are always a great duo, plus they are both so healthy for you!
2 cups filtered water
1/2 cup raw organic honey (you may substitute a bit of the herbal sweetener stevia, if you prefer)
6 green tea bags or 6 ounces of green tea leaves
1 teaspoon ground ginger
2 teaspoons grated lemon peel
4 teaspoons fresh lemon juice
1 bottle of your favorite unflavored sparkling mineral water
Combine water, honey or stevia, ginger, and grated lemon peel in a saucepan. Bring to a boil over medium heat. Reduce heat to a slow boil. Cook for about ten minutes, stirring occasionally.
Remove from heat. Add the green tea bags or tea leaves (inside a tea ball), cover, and allow to steep for another ten minutes. Stir occasionally.
Remove tea bags or tea ball. Add lemon juice and stir. Pour into a container with a lid (preferably glass rather than plastic) and place in the refrigerator to chill.
When tea mixture has cooled, pour about 1/2 cup into a glass of ice. Fill the glass with sparkling mineral water, and enjoy a refreshing, healthy drink!
Star Spangled Spritzer from Apron Strings Blog
Why not carry the patriotic spirit into the drinks with this red, white and blue deliciousness.
Place a few strawberries, blueberries and chunks of pineapple in a glass.
Muddle the fruit by mashing it with a wooden spoon or muddler (if you have fancy barkeep type equipment).
Toss in some ice cubes and bits of the aforementioned fruits.
Pour in a favorite ginger ale or lemon lime soda.
Sip on your veranda whilst lounging in a swing or Adirondack chair, fanning yourself with a paper fan southern belle style. Ok, that last step is optional. But so fun.
Let us know which one is your favorite, or if you have a great spritzer recipe of your own to share! PS – Need a few outdoor living accessories to spruce up your outdoor space before you invite people over? Check out our firepits, grilling accessories, lighting decor and more on Willard and May!
Happy Memorial Day!